Inexpensive Dallas Wedding Venues
There are a lot of great affordable choices for banquet halls in Dallas. The best deal has to be Brookside center, which rents for only $125. But it's probably booked months in advance!
Below we give the details of these and other great wedding reception options.There are also many other affordable wedding venue choices in Dallas like the Bob Duncan center, which rents for under $700 and the Corner Chapel, which offers a wedding buffet starting at $12.95 per person.
Prices for Wedding Venue in Dallas
The Old Bedford School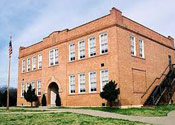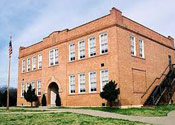 The Old Bedford School -- Cheap Dallas Wedding Venues
Fees range from $1,200 to $1,800 to rent the banquet hall.
2400 School Lane
Bedford, TX 76021
817-952-2290
Bob Duncan Center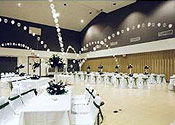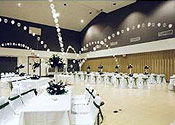 Bob Duncan Center -- Dallas Weddings
The rental fees for this Arlington banquet hall start from $1,500 for the main hall from Friday evening to Sunday.
2800 S. Center St.
Arlington, TX
917-465-6661
Knights of Columbus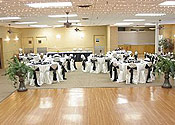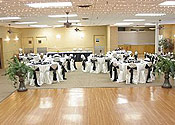 Knights of Columbus Banquet Hall -- Bedford, TX
Hervert R. Sherry Council #7641
1319 Brown Trail
Bedford, TX 76022
817-280-9323
Brookside Center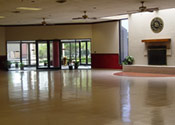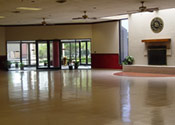 Brookside Center  -- Super Cheap Dallas Wedding Venue 
This has to be the best deal in Texas. The rental fees for the Brookside center in Hurst, TX are incredibly low: 
8 a.m. to 1 p.m. $ 50,   1 pm. to 6 p.m. $ 75,  6 p.m. to 11 p.m $ 125 
The venue can accommodate 234 people.  It includes a full kitchen, wood burning fireplace, sound system , video scree , 33 60" round tables, six rectangular tables, and 200 chairs.  
1244 Brookside Drive
Hurst, Texas 76053
817-788-7320
Cole's Crossing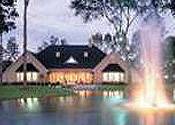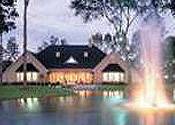 Cole's Crossing Community Room --Affordable Weddings in Texas 
Coles Crossing Community Association rents out its community room for $350 for a half  day and $700 for a full day for the Magnolia Room, which holds 100. For a small wedding of  55 or under, you can rent the Destrehan Room for only $150.
13050 Barker Cypress
Cypress, TX 77429
281-225-9000
Inexpensive Weddding Venues in Fort Worth
Thistle Hill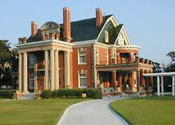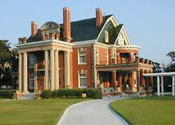 Thistle Hill -- Inexpensive Wedding Venue in Fort Worth  
The McFarland house can host 70 inside and 125 on the patio and lawn. The fees to rent their banquet all range from $1,100 to $2,500. 
1509 Pennsylvenia Ave
Fort Worth, Texas 96104
817-332-5875
Maggiano's
Maggiano's Little Italy Restaurant -- Dallas Catering -- Banquet Hall and wedding facilities in Dallas  
This popular restaurant  hosts weddings and other  events. The family dinner is only $17.95 per person.  
8687 North Central Expressway, Suite 205
Dallas, TX, 75225
214-360-0825 
Top Event Center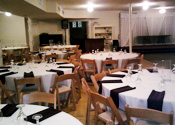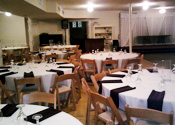 TOP Event Center -- Inexpensive Dallas Wedding Locations 
The TOP (formerly, the Weisfeld Center)  was chosen as one of the top ten architectural achievements a few years ago from across the nation. The auditorium/chapel can accommodate over 500 guests. The reception hall can accommodate over 400, which comes with kitchen, buffet tables, full bandstand, dance floor, sound system with 2 mics, cd player, tables, and chairs. Several packages available . The site website used to list Rates starting at $660, but they removed all pricing information.   
1508 Cadiz
Dallas Tx 75201
214-747-2797
Fun Asia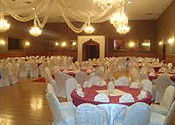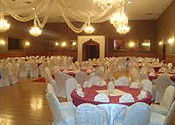 Fun Asia Theater Banquet Hall in Richardson Texas 
Capacity 60 to 300
$18 to $20 for the delux menu of Indian cuisine  
1210 E. Beltline Rd.
Richardson, TX 75081
972-513-5701
214-751-7700
Corner Wedding Chapel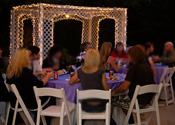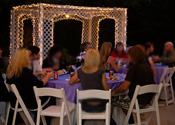 The Corner Wedding Chapel -- Cheap  Wedding Venues in Fort Worth -  
Wedding Buffet Menus for up to 100 are $8 per person to $18.95 per person depending on the selections. 
You can bring champagne, wine and beer for your reception (no hard liquor). There is a set-up fee of $75, which includes champagne and wine glasses. You can also rent the hall and bring your own food, but there is  a $100 clean-up fee.  
4801 Strummer Dr.
North Richland Hills, Texas  76180
817-849-1111
DISCLAIMER: All advice and wedding venue or vendor listings on this website are for informational and entertainment purposes only. We do not endorse any of the listed wedding vendors. We can neither guarantee the soundness of the vendors nor the advice. Be sure to check out any wedding vendor thorougly before choosing one.