Inexpensive Jamaica Wedding Venues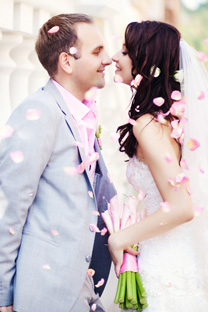 Jamaica is the perfect setting for a romantic destination wedding. On this page, we list very affordable wedding venues.
Jamaica Banquet Hall Prices
Hilton Rose Hall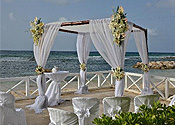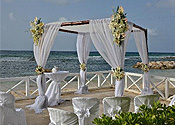 Hilton Rose Hall -- Inexpensive Jamaica Wedding Packages
Wedding packages include the wedding ceremony, wedding cake, Bridal bouquet, Groom's boutonniere, Private town car for Bride and Groom, All license fees and ministers fees, Application and processing of marriage license, 36 5x7 professional photos & One hour video recording, Bridal manicure and pedicure, shampoo, and basic hairstyle. 30-min massage for Bride and Groom, Release of Butterflies, Hors d'oeuvres, Breakfast in Bed & Dinner on the Beach for the bride and groom as well as a.Complimentary Sunset Cruise.
Rose Hall Road,
Montego Bay, 000000, Jamiaca
+1 876-953-2650
Grand Pineapple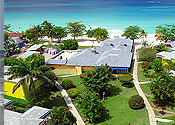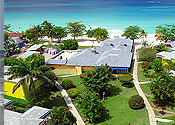 Grand Pineapple - Destination Wedding in Jamaica
Packages include the following: An Officiant A Marriage certificate Groom's boutonniere A two-tiered wedding cake Bridal bouquet A bottle of sparkling wine Wedding location on the property Taped music.
Norman Manley Blvd.
Negril, Jamaica
+1 876-957-4408
Exotic Dream Weddings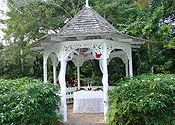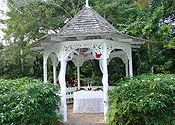 Exotic Dream Weddings Jamaica - Cheap Jamaica wedding
Wedding packages start at $650.
Suite 6, 126 Main Street, Ocho Rios,
St. Ann, Jamaica
876-882-1012
876-974-6313
exoticdreamweddings@hotmail.com

Sunset Resorts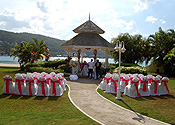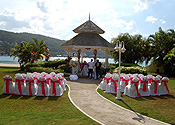 Sunset Resorts -- Jamaica Wedding
Wedding Packages start at $699.
 Main St, Jamaica

+1 876-974-2200

DISCLAIMER: All advice and wedding venue or vendor listings on this website are for informational and entertainment purposes only. We do not endorse any of the listed wedding vendors. We can neither guarantee the soundness of the vendors nor the advice. Be sure to check out any wedding vendor thorougly before choosing one.