Inexpensive Kansas Wedding Venues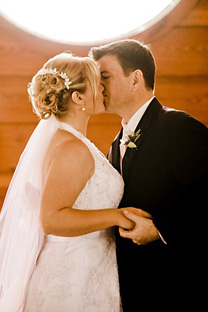 There are plenty of very affordable wedding venues in Kansas if you look hard enough. To find an especially great deal, look for publicly owned buildings. For example, the Leawood Community center rents for under $200 an hour. On this page, we give the details on this facility as well as other great deals.
Prices of Wedding Venues in Kansas
The Central Exchange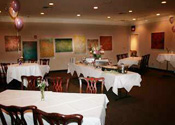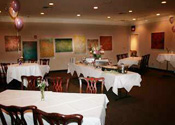 The Central Exchange -- Inexpensive Wedding Venue in Overland Park, KS 
This Overland park Wedding Venue can accommodate groups up to 175.
Dining Room & Patio $1,000
Full Facility (Evening/Weekend) $1,750
6201 College Blvd.
Overland Park, KS 66211
913-253-0900
lilli@centralexchange.org

Eberly Farm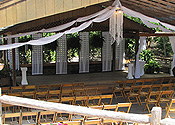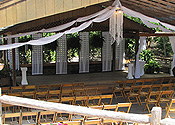 Eberly Farm -- Inexpensive Wedding Venue in Wichita, Kansas 
You can reserve the banquet hall and the 55 acres of grounds. The per person buffet price includes Six and a half hours of facility rental. Children five and under are free. The buffet is $17.55 to $18.55 depending on the tableware you choose.
13111 West 21St Street
North Wichita, KS 67235
316-722-3580
Dwight Cowles American Legion Post 370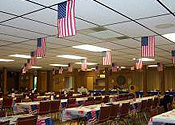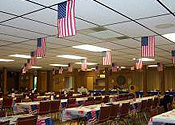 Dwight Cowles American Legion Post 370 -- Overland Park, KS Banquet Hall
The $650 fee Includes full bar facilities, handicap restrooms, chandelier lighting, and seating for up to 250 guests. You can bring your own food, alcohol, and entertainment. All alcohol must be purchased in Kansas (proof of purchase is required).
7500 West 75th Street,
Overland Park Kansas 66204
913-432-4012
Botanica Gardens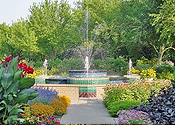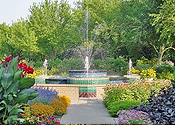 Botanica Gardens -- Wedding Venue in Wichita, KS
Fees range from $1,200 to $1,925 depending on the number of guests and the time and day of the event.
701 N Amidon Ave.
Wichita, KS 67203-3199
316-264-044
O.J. Watson Park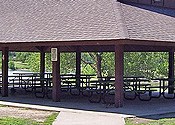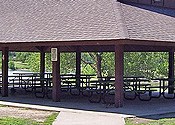 O.J. Watson Park Enclosed Shelter  -- Cheap Small Wedding Venue in KS
The O.J. Watson Park shelter could work as a venue for a small wedding. It can accommodate 50 people. The rental fee is $60 for the first four hours and $15 for each additional hour .
3022 S. McLean Blvd.
Wichita, KS 67217
316-529-9940

Leawood Community Center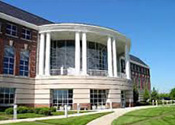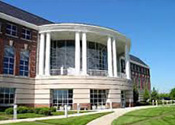 The Leawood Community Center -- Cheap Wedding Location in Leawood, KS
It costs $140 an hour to $195 an hour to rent this wedding venue depending on the size of the party room and whether you are a resident. The Community Center, located on the lower level of City Hall and was renovated in June, 2006.
Leawood Parks & Recreation
4800 Town Center Drive
Leawood, KS 66211
913-339-6700 Ext. 201

Terrace on the Green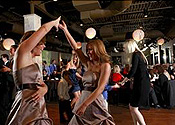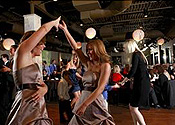 Terrace on the Green -- Inexpensive Banquet hall in Leawood, Kansas
For $55 per person (with a 150 guest minimum), you get the terrace, 7 hours of rental, table Linens, a buffet, disposable plates and utensils, A full bar for five hours.
5341 West 151st Terrace
Leawood, Kansas 66224
913-814-8500
info@terracegreenkc.com

Johnson County Park & Rec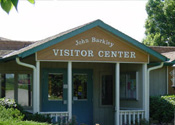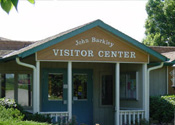 Johnson County Park and Recreation District -- Ernie Miller Nature Center
The Welcome Center has a deck, kitchen, and can accommodate up to 80. The outdoor Whispering Pine Shelter has a limestone fireplace and can accommodate 200. There are strict alcohol restrictions: 3.2% cereal malt only.
12300 S. Homestead Ln.
Olathe, KS 66061
913-856-8849
Ernie Miller Nature Center at (913) 764-7759 ext.24

Sylvester Powell, Jr. Community Center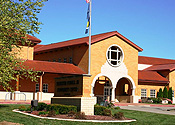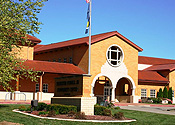 Sylvester Powell, Jr. Community Center -- Affordable Banquet Hall in KS
To rent the Sylvester Powell, Jr. Community Center, it only costs $30 to $169 an hour depending on the rooms you choose.
Mission City Hall
6200 Martway St.,
Mission, KS 66202
913-722-8200

Vox Theatre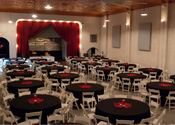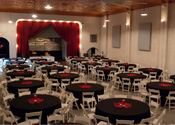 Vox Theatre -- Banquet Hall in Kansas City, KS
Rental fees range from $1,850 to $2,500 depending on the day of the week.
1405 Southwest Boulevard
Kansas City, KS 66103
913-558-1623
info@voxtheatre.com

DISCLAIMER: All advice and wedding venue or vendor listings on this website are for informational and entertainment purposes only. We do not endorse any of the listed wedding vendors. We can neither guarantee the soundness of the vendors nor the advice. Be sure to check out any wedding vendor thorougly before choosing one.