Kansas City, MO. Wedding Venues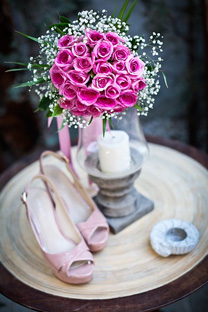 You can find a wide range of affordable wedding venues in Missouri from public park facilities to private banquet halls. On this page, we list some affordable options.
Deals in MO Wedding Venues
Californos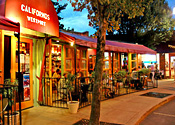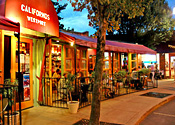 Californos -- Kansas City, Missouri Inexpensive Event Venue
Complete packages Start at under $50 per person for a minimum of 150 adults. (Call to ask about discounts and special pricing.)
4124 Pennsylvania
Kansas City, MO 64111
816-531-7878
staff@californos.com

Adams Pointe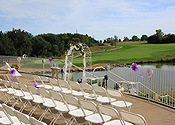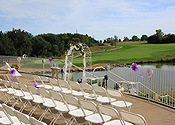 Adams Pointe Golf Club-- Affordable MO Banquet Hall
This venue specializes in convenience, flexibility, beauty, and affordability.
1601 R.D. Mize Rd
Blue Springs, Missouri 64014
816-220-3673
rjudy@kempersports.com
Emaline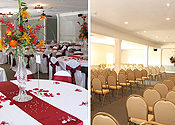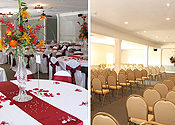 The Emaline Ballroom -- Missouri Banquet Hall
Saturday Evening: $2500 Friday Evening: $2000 Sunday-Thursday Evening: $1650
616 SW 3rd St.
Lee's Summit, MO 64063
816-524-9499
brad@emalineballroom.com
Powell Gardens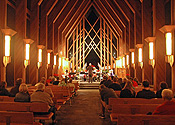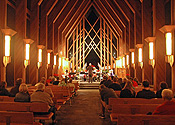 Powell Gardens -- Inexpensive Kingsville, MO Wedding Venue
Fees range from $1,700 to $4,070 depending on the time and date and the size of the facility. There is a food and beverage minimum.
1609 N.W. U.S. Highway 50
Kingsville, MO 64061
816-697-2600
czind@powellgardens.org

Drexel Hall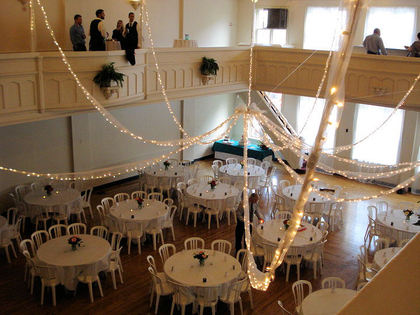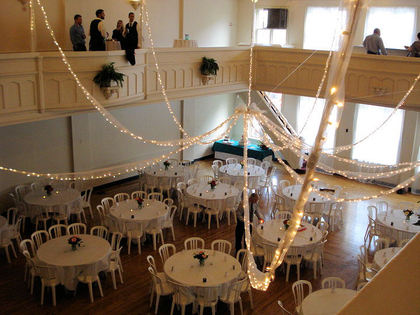 Drexel Hall -- Inexpensive wedding site in Kansas City, MO
Fees to rent the facility range from $1,995 to $2,295 depending on the day of the week. There is an additional $100 fee if you want to use a caterer that is not on the preferred list. The maximum capacity is 500 guests.
19 West Linwood Blvd.
Kansas City, MO 64111
816-753-3535
kellerkansascity@aol.com
DISCLAIMER: All advice and wedding venue or vendor listings on this website are for informational and entertainment purposes only. We do not endorse any of the listed wedding vendors. We can neither guarantee the soundness of the vendors nor the advice. Be sure to check out any wedding vendor thorougly before choosing one.