Affordable Wedding Venues Phoenix, AZ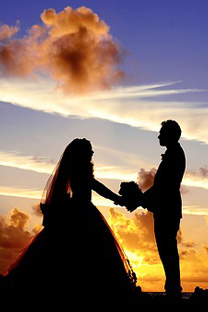 There are some surprisingly inexpensive wedding venues in Phoenix. For example, for  less than $100, you can rent the community room and kitchen at the Horizon Community Center!  
For an Asian theme wedding, why not try a Chinese restaurant with a menu of only $29 a person. We give the details on these and other inexpensive listings below. 
Prices for Affordable Phoenix Banquet Halls
Pulaski Club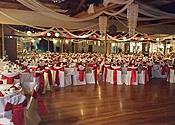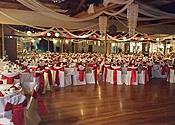 Pulaski Club of Arizona an inexpensive wedding venue in Phoenix
Polish American Social Club. This club offers a 4,000 sq. ft. Banquet Hall in Phoenix with a full kitchen Rental fees are $800 for 6 hrs and $75 for each additional hour. There is an extra fee of $150  to use the kitchen & coffee maker. 
4331 E. McDowel Rd.
Phoenix, AZ 85008
602-275-9329
Arizona American Italian Club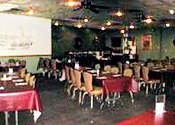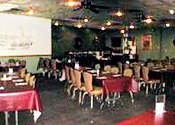 Arizona American Italian Club -- Very Affordable Banquet Hall in Phoenix
Reception dinner entrees are from $15.95 a person.
The main hall is over over 5,000 square feet 
7509 North 12th Street
Phoenix, Arizona  USA  85020
602-944-3090 (Bonnie Hill)
Coco's Bakery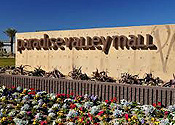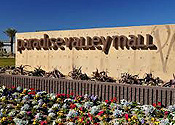 Coco's Bakery at the Paradise Valley Mall -- an affordable wedding venue option in Phoenix
This popular restaurant has a private dining room that can be used for a wedding or rehearsal dinner.
Fountain Park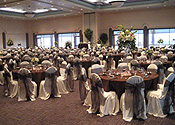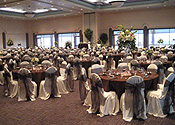 Fountain Park -- Inexpensive Banquet hall rental in Arizona  
Rental fees start at $300 up to $500.
Town of Fountain Hills, AZ  
16705 E. Ave. of the Fountains
Fountain Hills, AZ 85268
480-816-5100
Irish Cultural Center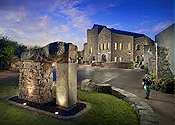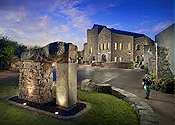 Irish Cultural Center -- Inexpensive Event Venues in Phoenix, AZ 
Rental fees range from $1,000 to $1,250 depending on the day of the week. There are additional staff fees, set up fees, and security fees, which add up to about $300. Liquor is allowed. The maximum capacity is 120 or 300 for the courtyard
1106 North Central Avenue (Adjacent to Hance Park)
Phoenix, AZ 85004
602-258-0109
Rosson House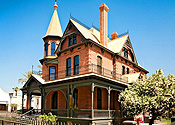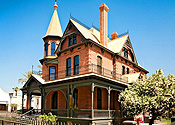 Rosson House Museum -- Affordable Banquet Hall in Phoenix   
For a two-our wedding, it costs $500, plus docent fees but that is for 30 people or less only. Docent fees are $10 per hour, per docent and two docents required. The staff fee is $40 per hour for events over 100. Liquor is allowed. 300 maximum.
113 N 6th Street
Phoenix, AZ 85004
602-261-8063
Valley Garden Center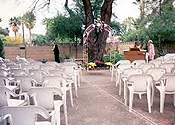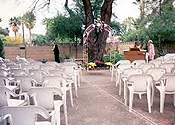 Valley Garden Center - Affordable wedding venue  in Phoenix.  
The Valley Garden Center is in the historic Encanto Park neighborhood.  This Phoenix banquet facility has  banquet rooms as well as lush garden settings.  There are several rate packages available.   
1809 North 15th Avenue
Phoenix, AZ 85007
602-252-2120
Encanto Park - Enchanted Island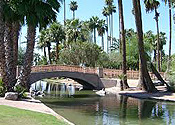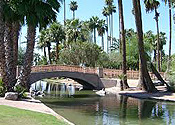 Encanto Park - Enchanted Island - Free Wedding Location in Phoenix!!! 
You can reserve the Lagoon & Bridge as well as the outdoor space -- Amphitheater Island. If you reserve it for Monday to Sunday from 5 a.m. to 11 p.m., it's free.   
Enchanted Island
15th Ave. and Encanto Blvd.
Phoenix, AZ 85007
(602) 261-8993
Privately run call (602) 254-1200
Japanese Friendship Garden
Japanese Friendship Garden -- Affordable Wedding Ceremony site in Phoenix 
It's Only available for a wedding ceremony. It costs $425 an hour with a two-hour minimum for Friday and Saturday for this Phoenix venue. For a Sunday or weekday wedding, the fee drops to $275 an hour. There is also a staff fee. 
1125 North 3rd Avenue
(Located within Margaret T. Hance Park)
Phoenix, AZ 85003
602-228-0650

The Hidden Palace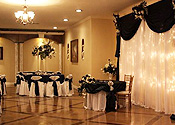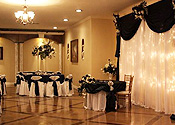 The Hidden Palace -- Inexpensive Wedding Venue in Phoenix  
It's $1,500 to rend the hall. which includes tables, chairs, and white tablecloths.

There is a catering Special for $18.50 a person: One hour of passed hors d'oeuvres, Tossed or Caesar Salad, One meat Item from menu with two side dishes Bread & Butter. Water and choice of iced tea, lemonade or punch)
15005 N. Cave Creek Rd.
Phoenix, AZ 85032
602-463-5946
juana@thehiddenpalace.net

University Club of Phoenix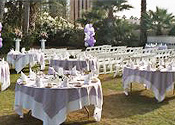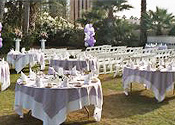 University Club of Phoenix -- Affordable Banquet Hall in Phoenix 
There is a $1,500 fee to rent the hall. Menus are very reasonable. A lunch buffet starts at $16.75 per person.
39 E. Monte Vista Road
Phoenix, Arizona 85004
602- 254-5408
uclubphx@qwestoffice.net
Phoenix Wedding Studio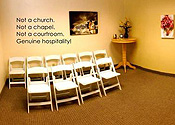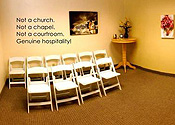 www.PhoenixWeddingStudio.com  
https://www.facebook.com/phoenixweddingstudio
Fees range from $100 to $260
O. 480-502-0707 8:00 a.m. - 8:00 p.m
C. Phil: 602-525-5260
C. Gwen: 602-619-7277
mail@PhoenixWeddingStudio.com
DISCLAIMER: All advice and wedding venue or vendor listings on this website are for informational and entertainment purposes only. We do not endorse any of the listed wedding vendors. We can neither guarantee the soundness of the vendors nor the advice. Be sure to check out any wedding vendor thorougly before choosing one.