Inexpensive San Diego Banquet Hall Fees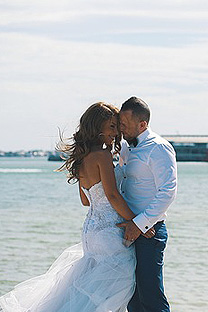 Having your wedding at one of the world's top vacation spots can be more affordable than you think. San Diego is home to scores of popular restaurants -- many of which have party rooms or will close for a big party. There are also many public meeting facilities that charge very reasonable fees.
Prices of San Diego wedding venues
Mission Beach Women's Club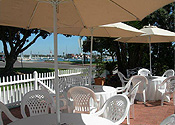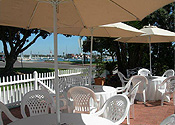 Wedding Reception Locations in San Diego County -- Mission Beach Women's Club
$900 for six hours rental of San Diego wedding Banquet hall. (or $150 an hour.)
840 Santa Clara Place
San Diego, CA 92109-7222
858-488-2628

Casa Machado Restaurant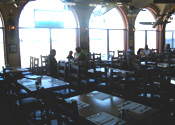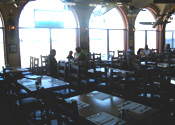 Inexpensive Wedding Venue in San Diego -- Casa Machado
Wedding Banquet Menus from $14.95 a person.
3750 John J. Montgomery Dr.
San Diego CA. 92123
858-292-4716
Marina Village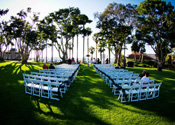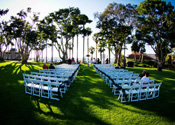 Inexpensive San Diego Banquet Hall -- Marina Village
Seaside & Catalina rooms are rented & catered directly through Ranch Catering.
1936 Quivira Way
San Diego, California 92109
619-222-1620
Beaumont's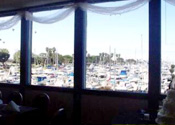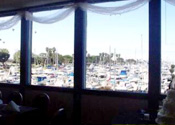 Affordable Banquet Hall in La Jolla -- Beaumont's
Brunch $19 per person /$7.00 for kids under 12. Wedding Dinner Menu $32 per person.
5662 La Jolla Blvd. Bird Rock (Between La Jolla and Pacific Beach)
La Jolla, CA 92037
858-459-0474

Best Western Plus Island Palms Hotel & Marinab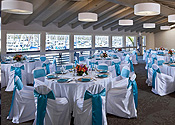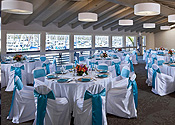 Best Western Plus Island Palms Hotel & Marina
2051 Shelter Island Drive
San Diego, CA 92106
619-222-0561
DISCLAIMER: All advice and wedding venue or vendor listings on this website are for informational and entertainment purposes only. We do not endorse any of the listed wedding vendors. We can neither guarantee the soundness of the vendors nor the advice. Be sure to check out any wedding vendor thorougly before choosing one.