Inexpensive Wedding Venues in Albuquerque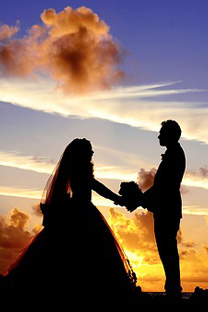 If you are looking for a wedding venue in Albuquerque that looks more expensive than it its, you a have a lot of choices. For example rental fees for the Botanic Garden and Zoo go for $400 to $1,100. One local country club offers dinner buffet for under $25 a person. The banquet halls listed below all offer great rates.
Prices for Albuquerque Banquet Hall Rentals and Catering
Alburquerque BioPark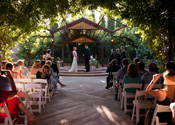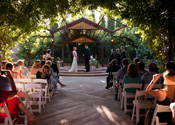 Alburquerque BioPark-- Inexpensive Wedding Location in NM
Rentals fees are from $400 to $1,100 depending on which facility you choose to rent. All catering at this venue must be provided by "A Taste of the Wild" catering services -- buffets from $24.95 per person. Add $200 for liquor.
2601 Central Ave. NW
Albuquerque, NM 87104
505-768-2000
biopark@cabq.gov

Pappadeux Seafood Kitchen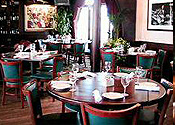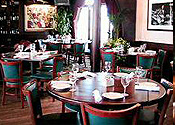 Pappadeux Seafood Kitchen -- Small and Affordable Albuquerque Banquet Hall
Banquet menus are from $26.95 per guest.
This inexpensive Albuquerque venue is for small weddings or rehearsal dinners. It has two private party rooms -- one for up to 70 people and one for up to 40 people.
5011 Pan American West Fwy NE
Albuquerque, NM 87109
505-345-0240
Savoy Bar & Grill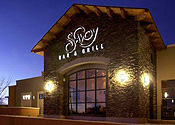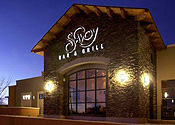 Savoy Bar & Grill -- Inexpensive Wedding Reception in Albuquerque New Mexico
This restaurant may be ideal for a small wedding or rehearsal dinner. The private dining room seats up to 45. There is no fee to rent the room. Dinner menus are from $30 a person. This light and airy wine-friendly restaurant offers a private dining room.
10601 Montgomery Blvd. NE
Albuquerque, NM 8711
505-294-WINE (9463)
El Zocalo Plaza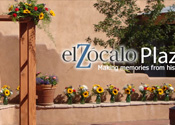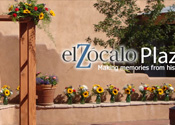 El Zocalo - Sandoval County Historic Event Center
The facility rental fee is $200 to $1,500 depending on the time of your event.

264 S. Camino Del Pueblo
Bernalillo, NM 87004
Gilbert A. Gallegos 505-867-8687
Ggallegos@sandovalcountynm.gov

Chamisa Hills Golf and Country Club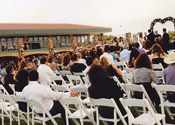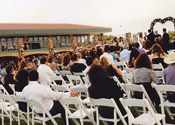 Chamisa Hills Golf and Country Club-- Inexpensive Banquet Hall in Albuquerque   
Lunch buffets are from $21.95 per person. Dinner buffets are from $23.95 per person.
500Country Club Dr SE
Albuquerque, NM 87124
505-896-5004
Seasons Rotisserie & Grill
Seasons Rotisserie & Grill -- Affordable venue in Albuquerque 
Buffet dinner menus are from $29.95 a person. This Albuquerque wedding venue has the ambiance of the California wine country.
2031 Mountain Road NW
Old Town Albuquerque, NM 87104
505-766-5100
505-766-5252
Indian Pueblo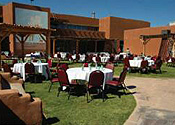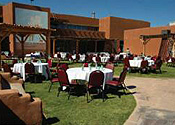 Indian Pueblo --Inexpensive Wedding Venue in New Mexico    
Facility Rental fees are from $125 to $1,500 depending on the size of the room. This facility offers more than 2,400 sq. feet of meeting spaces. It offers many different sized of meeting rooms and can accommodate groups of more than 550. Onsite catering is available and offsite catering is allowed.
2401 12th St. NW
Albuquerque, NM 87104
866-855-7902
505-724-3516
Amanda Robinson: arobinson@indianpueblo.com
Jody Clark: jclark@indianpueblo.com
The Event Palace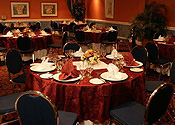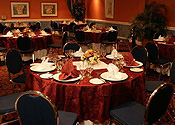 The Event Palace --Albuqueque, NM Wedding Venue    
Package prices range from $500 and up or by the hour (1st hour $300 and $125 for each additional hour and depending on size of group). The large banquet room can accomodate up to 200 guests. T
1413 Eubank NE
Albuquerque, NM 87112
505-323-3730
info@eventpalace.org
Villa Di Capo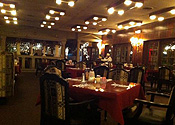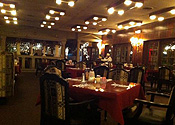 Villa Di Capo -- Affordable Banquet Hall in Albuquerque    
Banquet Menus are from $19.95 per person. This N.M. restaurant banquet hall offers a free banquet room with the purchase of the buffet.
722 Central Avenue Southwest
Albuquerque, NM 87102-3008
505-242-2006
DISCLAIMER: All advice and wedding venue or vendor listings on this website are for informational and entertainment purposes only. We do not endorse any of the listed wedding vendors. We can neither guarantee the soundness of the vendors nor the advice. Be sure to check out any wedding vendor thorougly before choosing one.