Inexpensive Wedding Receptions in Detroit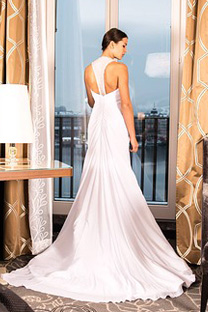 In Detroit, there is a wide selection of affordable wedding venues. For example, you can rent half of the The American Legion building for $200 and the whole building for $500.
In addition, Kara House offers catering for  under $20 a person. This page offers details on these and other great wedding venues.
Cost of Detroit Banquet Halls
Intro-Vest Club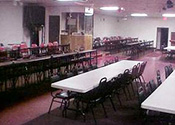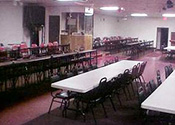 Cheap wedding reception in Detroit -- Intro-Vest Club Banquet Hall for Rent
It costs $600 to rent this Detroit banquet hall. You can add a DJ for only $150. The fee is $750 for a Saturday with a fee of $200 if you want a DJ. Catering fees are very modest .
18935 Greenfield Rd.
Detroit, MI. 48235
313-837-5555

Civic Center Loft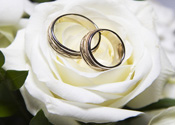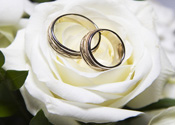 Southgate, MI  Banquet Hall
The Civic Center Loft does NOT have a kitchen facility. The Civic Center Conference Room can be rented for meetings and non-party functions as well. The conference room is located upstairs from Arena B on the balcony. It has seating for up to 20 people.
Loft Rental Rates: $65.00 for 4 hours.
$90.00 anything over 4 hours.
The Annex Banquet Facility located in the Civic Center Arena is now being rented out by Crystal Gardens.
For further information on rentals, food catering, and bookings; contact Tammy Hodge with Crystal Gardens at 734-285-2210.
Kara's House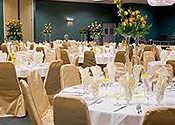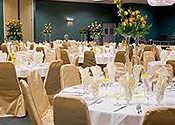 Affordable catering near Detroit -- Karas House
A buffet dinner on Saturday is $33 a person. A buffet dinner on Friday or Sunday is $28.
23632 Plymouth Road
Redford, MI 48239
313-592-4900
Vintage Banquets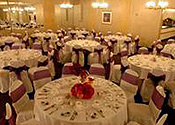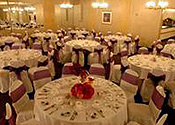 Frasier Michigan wedding catering -- Vintage Banquets and Catering
This Frasier, MI banquet hall offers a buffet from $30.95 per person depending on the food chosen and the day.
31816 Utica Rd.
Fraser, MI 48026
586-415-5678
info@vintagebanquetsandcatering.com
sales@vintagebanquetsandcatering.com

Victoria Wedding Chapel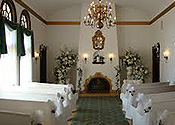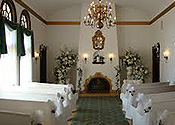 Detroit wedding chapel -- Victoria Wedding Chapel   
Ceremony packages start at $599. The chapel is decorated with flowers and bows. Up to 50 guests can attend.
2776 Dixie Highway
Waterford, Michigan 48328
248-673-5111
getmarried @victoriaweddingchapel.com
American Legion Post 346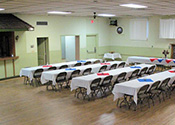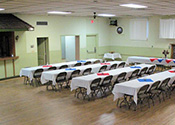 Inexpensive Banquet Hall in Detroit -- American Legion Post 346 
To rent the first floor of hall of the American Legion building.. The room can accommodate 80 to 100 people (80 people is a limit, if there is dancing) To rent the lager hall upstairs is $585. It can hold 200 people.
31755 GrandRiver Ave.
Farmington, MI 48336
jstorchan@yahoo.com 248-478-9174
God Land Unity Church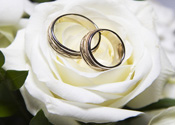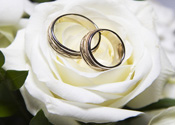 Banquet hall in Detroit -- God Land Wedding Chapel & Banquet Facility    
This facility offers a package with a wedding chapel and catered reception.
22450 Schoolcraft Road
Detroit, MI 48223
313-729-7302
Armenian Banquet Hall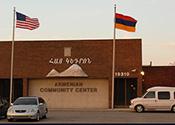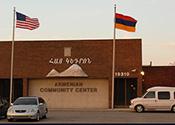 Armenian Community Center    
19310 Ford Road 1
Dearborn, MI 48128
313-336-6840
DISCLAIMER: All advice and wedding venue or vendor listings on this website are for informational and entertainment purposes only. We do not endorse any of the listed wedding vendors. We can neither guarantee the soundness of the vendors nor the advice. Be sure to check out any wedding vendor thorougly before choosing one.