Inexpensive Tampa Wedding Locations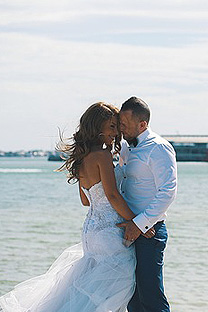 Tampa offers a lot of great inexpensive wedding venues from the Letter Carrier's Hall to the University of Tampa. We list these venues and provide the prices.
Affordable Banquet Halls in Tampa
Tampa Elks Lodge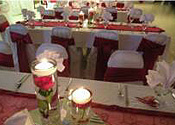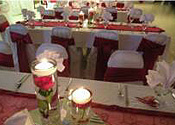 Elks Lodge Tampa -- Affordable Wedding Tampa Wedding Location 
This banquet hall accommodates up to 200. Elks lodge says that its chef offers delicious and very affordable catering services and a full bar with inexpensive cocktails. For a party of 100, for example you can rent the hall for four hours for $1,604 and get the following: 13 tables, tablecloths, napkins, chair covers, chair sashes, table runners, centerpieces, wall curtains and lights, balloons, as well as set up and clean up. The lodge is flexible in allowing you several hours ahead of time to decorate your hall at no extra charge. The fee for a bartender is only $15 an hour.
3616 Gandy Blvd
South Tampa, FL 33611
813-503-3204
lindamom@Tampa.rr.com


The University of Tampa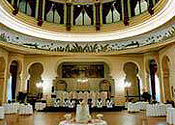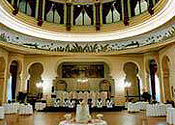 The University of Tampa -- Banquet Halls
East Veranda is $800 for up up to $150 guests. (Out doors)
Music Room is $2,600 for up to 125 guests.
Grand Salon is $3,000 for up to 175 guests.
Fletcher Lounge is $4,600 for up to 500 guests.
Thompson Building
PO Box 25F
Tampa, FL 33606
(813) 253-6238

Tampa Museum of Art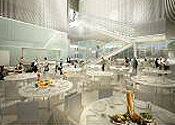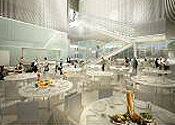 Tampa Museum of Art -- Unique Wedding Venue in Tampa
Rates vary depending on the day and the part of the museum that you want to rent.
120 W. Gasparilla Plaza
Tampa, FL 33602
813-274-8130
Davis Islands Garden Club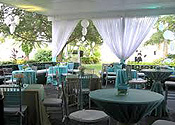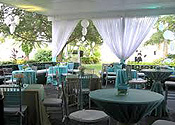 Davis Islands Garden Club -- Inexpensive wedding reception hall in Tampa
81 Columbia Drive
Tampa, Florida 33606
813-251-3123
Tampa Letter Carrier's Hall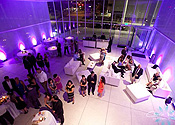 Tampa Letter Carriers Hall -- Inexpensive wedding reception in Tampa 
It cost $2,360 to rent the hall for a four-hour event including all fees.
NALC Branch 599
3003 W Cypress Street
Tampa FL 33609
813-877-4785
bldg.mgr@nalc599.com

DISCLAIMER: All advice and wedding venue or vendor listings on this website are for informational and entertainment purposes only. We do not endorse any of the listed wedding vendors. We can neither guarantee the soundness of the vendors nor the advice. Be sure to check out any wedding vendor thorougly before choosing one.