Inexpensive Baltimore Maryland Weddings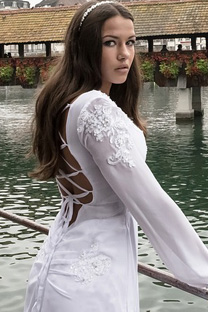 For an inexpensive wedding venue in historic Baltimore, you have many choices from wedding buffets for under $20 a person to the Ferndale community hall that rents for only $475. 
On this page, we list some great inexpensive choices for an affordable wedding reception in Baltimore.
Wedding Venue Prices in Baltimore
The Bowman Restaurant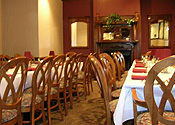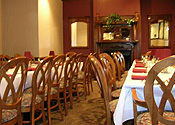 The Bowman Restaurant
For the Bowman Restaurant in Baltimore, The Wedding Reception Buffet is $20 per Person or $16.95 for the lunch buffet. (For children under 12, its $10).
9306 Harford Road
Baltimore MD 21234
410-665-8600
Ferndale Community Center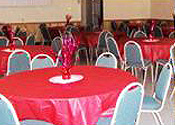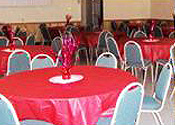 Ferndale Community Center
The basic rental hall fee is only $475 . They also offer affordable rates for bar drinks as well as bartenders.
15 Fifth Avenue North
Glen Burnie, MD 21061
410-766-9727
Rose Restaurant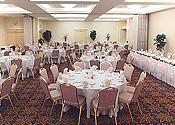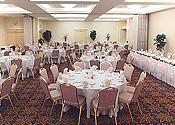 Rose Restaurant
Table centerpieces are provided.
6075 Belle Grove Road
Baltimore, Maryland 21225
410-636-0300
410-789-9100 x165
sales@roserestaurant.com
Chase Court
Chase Court  
Reception Rates (food in not included) Rates range from $2,400 to $2,800 depending on the time, day, and season.
1112 St. Paul St.
Baltimore, MD 21202
410-727-1112
Admiral Fell Inn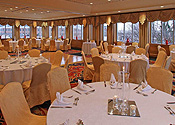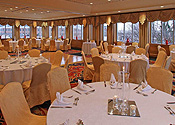 Admiral Fell Inn
Complete Baltimore wedding packages start from $53 a person. That inlcudes and open bar with house brand, veggie & cheese appetizers, table linens, candle centerpieces, bartenders, and an overnight stay for the bride and groom with a breakfst, a shuttle from BWI for your guests. Capacity: 20 to 60 guests seated and 75 to 125 guests reception style.
888 South Broadway
Baltimore MD 21231
410-522-7380

Founders Hall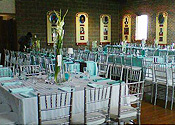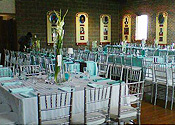 Founders Hall Banquet Room in Baltimore   
Founders' Room day time $800 & $150 each additional hour You have to use one of their approved caterers. 5:00 pm - 11:00 pm $1,050 & $150 each additional hour. You must use an approved caterer on their list.
1417 Thames Street
Baltimore, Maryland 21231
410-685-0295 x 252
OverHills Mansion - WhiteHouse Caterers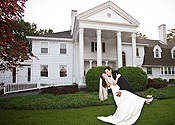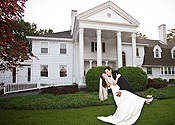 Overhills Mansion -- Elegant and Affordable Wedding Venue in Baltimore    
Whitehouse Caterers buffet menu from $39 a person.
916 S. Rolling Road
Catonsville, Maryland 21228
410-744-0040
Staff@overhillsmansion.com
DISCLAIMER: All advice and wedding venue or vendor listings on this website are for informational and entertainment purposes only. We do not endorse any of the listed wedding vendors. We can neither guarantee the soundness of the vendors nor the advice. Be sure to check out any wedding vendor thorougly before choosing one.