Inexpensive Wedding Receptions in Boston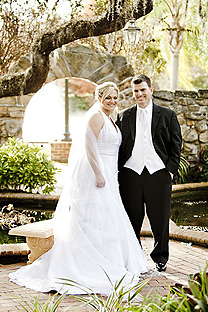 Boston Brides are fortunate to  have a choice of so many lovely  historic wedding venues -- many  of which are surprisingly  affordable. You can have your wedding at an  Historic  banquet hall in  Holliston, Mass.
There is even a  community college  banquet hall  in Boston. The venues on this page include affordable banquet halls, community centers, city owned venues for rent, restaurants that hosts receptions, club facilities and more. The venue can be one of your biggest expenses. That is why you have to be creative and look beyond the typical hotel wedding package.
Prices for Boston Banquet Halls
(For other cities in Massachusetts click here)
Roxbury Community College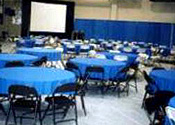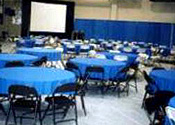 Roxbury Community College -- Hall in Boston 
This Boston wedding venue offers party rooms from $60 to $300 an hour depending on the size. The largest room can hold 500 guests.
1350 Tremont Street
Boston, MA 02120
617-541-3535
lindamom@Tampa.rr.com


Stanley Park in Westfield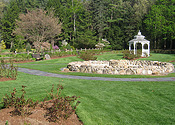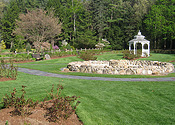 Stanley Park in Westfield -- Public Park Wedding Venue in Boston
This wedding venue in Westfield, Mass. offers a large meeting room for $500 for seven hours. The Meeting House has a smaller meeting room that holds 87 with weekends rates of $300 per hour.
400 Western Ave.
Westfield, MA 01085
413-568-9312

Tufts University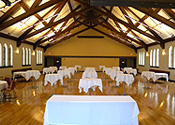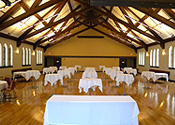 Tufts University -- Inexpensive wedding reception hall in Boston
You can save by having your wedding at the Tufts University campus because the catering service sets prices to cover costs, not to make a profit.
89 Curtis Street
Medford, MA 02155
617-627-3411
Town Hall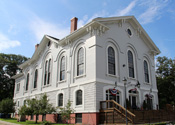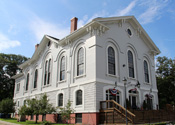 Town Hall -- Inexpensive wedding reception in Holliston, MA 
This wedding venue in Holliston, Mass offers the use of the hall for only $200 for residents and $300 for non-residents. The fee includes 160 chairs, 15 round folding tables (8 persons per table), a conference table and six rectangular folding tables.
703 Washington Street
Holliston MA 01746

Roma Restaurant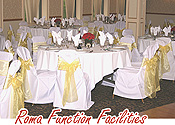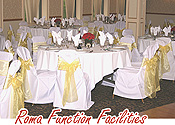 Roma Restaurant -- Inexpensive Wedding Location  
If you have your reception at this Bradford, MA, you can get a dinner Buffet from $19.99 a person or the Roma Buffet from $25.99 a person. This venue can host up to 250 guests.

29 Middlesex Street
Bradford, MA 01835
978-374-8001
theRoma@comcast.netGrand
Commons Market Restaurants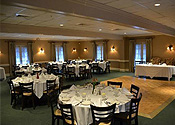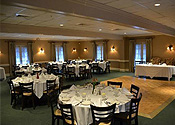 Commons Market Restaurant -- Wedding Hall in Quincy MA
This Quincy, Mass. reception venue features large and small private party rooms and a wedding buffet $39 a person. It's in West Quincy at the intersection of Willard and Robertson.
97 Willard street
Quincy, MA 02169
Main Restaurant 617-773-9532
Main Office 617-472-5492
DISCLAIMER: All advice and wedding venue or vendor listings on this website are for informational and entertainment purposes only. We do not endorse any of the listed wedding vendors. We can neither guarantee the soundness of the vendors nor the advice. Be sure to check out any wedding vendor thorougly before choosing one.