Inexpensive Weddings in Charleston, SC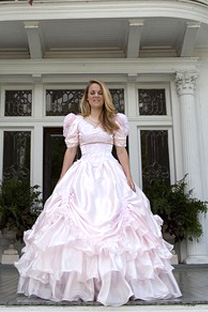 South Carolina offers many lovely and historic wedding venues that just happen to be inexpensive. For example, if you want a casual reception in Charleston, there is the Sticky Fingers Rib house which offers catering from under $10 a person. For a more elegant affair, you can rent a golf club facility for under $2,000. On this page, we give the details, include prices, for these and other venues.
Deals in Charleston, SC Banquet Halls
Cooper River Room at Mt. Pleasant Visitor Center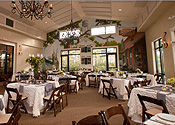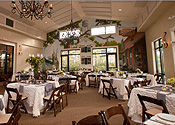 Mt. Pleasant Visitor Center, Cooper River Room -- Inexpensive reception site Charleston, S.C.
The SC wedding venue offers its Cooper River Room on Saturday for $3,500 and Sunday for $2,000. The Sweetgrass Cultural Arts Pavilion can be rented evening only on Saturdays for $700 and Sundays for $600.
Memorial Waterfront Park
99 Harry Hallman, Jr. Blvd.
Mount Pleasant, SC 29464
843-852-2965


Alhambra Hall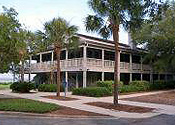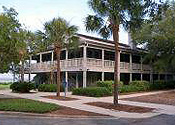 Alhambra Hall
It's hard to see it from this picture, but Alhambra Hall the Harbor. The fee is $1,500 for Mount Pleasant residents and $2,500 for non-residents.
Contracts and Booking
100 Ann Edwards Ln.
Mount Pleasant, SC 29464
843-884-8517

Coleman Hall and Chapel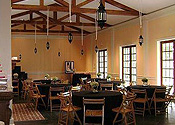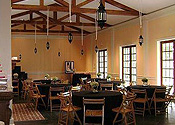 Coleman Hall and Chapel -- Affordable weddings in Charleston, S.C.
This venue in Mount Pleasant can host up to 100 guests. The rental fee for this S.C. banquet hall includes use of the chapel, reception hall, private courtyard, and parking for 50 cars. Tables and chairs are not included in rental fee. You can bring in an outside caterer or use one from their preferred list.
Rental fees range from $500 to $3,000 depending on the day of your event.
222 West Coleman Boulevard
Mount Pleasant, SC 29464
843-367-0022

Founders Hall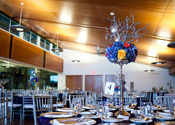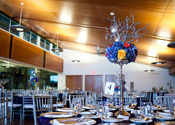 Founders Hall -- Charleston south Carolina outside wedding venues 
You can rent this historic Charleston Wedding venue for $2,000 to $4,500.

Charles Towne Landing State Historic Site
1500 Old Towne Road
Charleston, SC 29407
843-852-2965

Sticky Fingers Rib House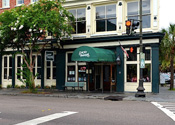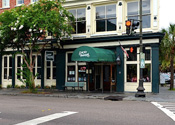 Sticky Fingers Rib House -- Charleston SC casual wedding reception venue  
Who says that a wedding has to be formal? For a fun and casual Charleston wedding, you can have BBQ catering at your location or at one of their restaurants. Their restaurants can accommodate 100 to 150 guests. The Catering menu starts from only $7.49 per person.
235 Meeting St.
Charleston, SC 29401
843-853-RIBS (7427)
The French Protestant Church
The French Protestant Church --SC Wedding Venue
If you are a member of this church, for at least a year, there is no rental fee for any use of the church's buildings or halls.
Huguenot Society members, who are not church members, pay a reduced fee of $1,000. The fee for non-member weddings is $2,000
44 Queen Street
Charleston, SC 29401
843-722-4385
William Aiken House
William Aiken House
Patropo group manages a hosts of gorgeous wedding venues. They don't list prices, so contact the venue. (Dinners are quite a bit more expensive)
456 King Street, Charleston, SC
843-853-1810
877-307-9243
info@patpropevents.com
DISCLAIMER: All advice and wedding venue or vendor listings on this website are for informational and entertainment purposes only. We do not endorse any of the listed wedding vendors. We can neither guarantee the soundness of the vendors nor the advice. Be sure to check out any wedding vendor thorougly before choosing one.