Inexpensive Wedding Receptions in Cleveland, Ohio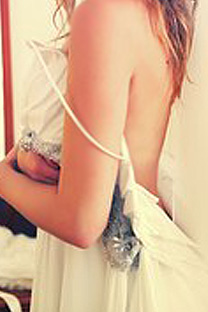 Below is a list of inexpensive Cleveland banquet halls. Whenever possible, we included prices. The options range from restaurants that host weddings to affordable community rooms
Prices of Cleveland Banquet Halls
Nighttown Jazz Restaurant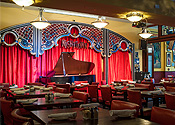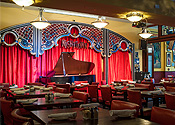 Nighttown Jazz Restaurant -- Inexpensive  Wedding Reception in Cleveland, Ohio 
A private dinner at Nighttown is $38 per-person, and the private lunch menu is $20 per person plus tax and gratuity. This venue has private rooms with a capacity of up to 250. The private dinner includes entree, house salad & all costs associated with use of the room (printed menus, set-up, linens & room rental).
12387 Cedar Rd.
Cleveland Heights, OH 44106
216-795-05

Cleveland Zoo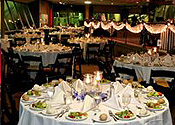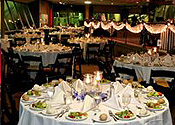 Cleveland Zoo  --Unique Affordable Wedding Location in Cleveland, Ohio
This Cleveland venue can accommodate 225 guests for a sit-down dinner or 350 guests for a standing reception.
3900 Wildlife Way
Cleveland, OH 44109
216-661-6500

Diamond Event Center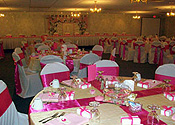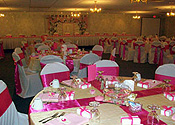 Diamond Event Center & Catering  --  Affordable Reception Venue near Cleveland
Dinner packages starts at $29.95 per person.
1480 Pearl Rd.
Brunswick, OH 44212
330-225-1995
Masimo da Milano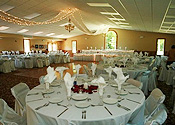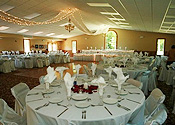 Masimo da Milano --Affordable wedding banquet hall 
Wedding reception packages start at $58 per person.
1400 West 25th Street
Cleveland, Ohio 44113
216-696-2323

Café Sausalito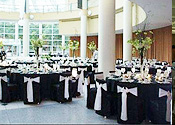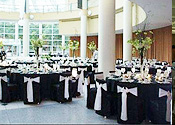 Café Sausalito -- Inexpensive Wedding Location  
The basic dinner package in this Cleveland restaurant starts at $32 a person (minimum 150 people).
1301 East Ninth Street
Cleveland, OH 44114
216-696-2233
Gambitta's Party Center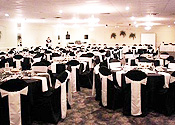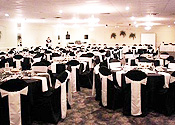 Gambitta's Party Center -- Wedding Hall Ohio
This Cleveland reception hall offers gourmet entrees by chefs. It also includes a choice of linen colors and elegant centerpieces. The newly remodeled hall can accommodate 50 to 300 guests You can arrange a complimentary tasting for up to 8 guests.
160 E Aurora Rd.
Northfield, OH 44067-2053 (On Route 82, Just East of Sagamore Hills)
330 467-2414
St. Michael's Woodsite Party Center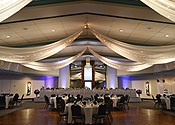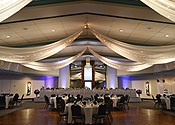 St. Michael's Woodsite Party Center -- Affordable Wedding and Special Event site in Broadview Heights, Ohio    
The website says, "We are very reasonably priced for the quality and Care our Parish Center Offers. We also have a smaller hall available for parties as well as conference rooms."
5025 East Mill Road
Broadview Heights, Ohio 44147
Presentation Church
Presentation Church Banquet Center in Ohio    
This Ohio banquet centers can host up to 350 people.
3365 Ridgewood Road
Fairlawn, OH 44333
Hall manager: 330-666-8055
Santangelo Catering: 330-456-1556
DISCLAIMER: All advice and wedding venue or vendor listings on this website are for informational and entertainment purposes only. We do not endorse any of the listed wedding vendors. We can neither guarantee the soundness of the vendors nor the advice. Be sure to check out any wedding vendor thorougly before choosing one.