Inexpensive Wedding Venues in Houston Texas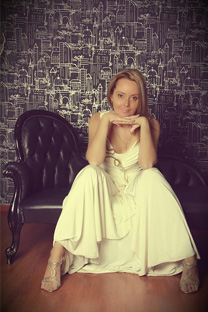 Houston offers a variety of inexpensive wedding venues whether it is a banquet hall facility, a parks, and rec building, or a restaurant that hosts weddings, we list them below with prices.
Prices of Houston Wedding Venues
Shafaii Hall & Garden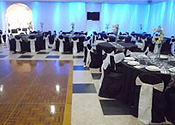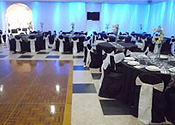 Shafaii Hall & Garden - Houston
Indoor & Outdoor wedding ceremony and reception options. Up to 150 guests. Packages ranging from $995 - $2495.  Catering from $8.95-$9.95 per person BYOB. Outside catering is allowed.  Customizable wall lighting.
1622 Federal Rd
Houston, TX 77015
713-453-5822
Chateau at Midtown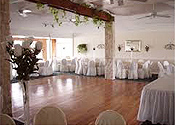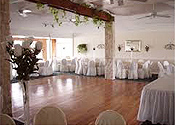 Chateau at Midtown -- Banquet Halls Houston Texas Inexpensive wedding reception site in Houston
This Houston reception hall offers banquet rooms with casual elegance. Rental rates are from  $1,700 to $2,450 depending on the day and time. It accommodates up to 125 guests. With food included, the total would be $5,595 for a hundred guests depending on the day.
1220 Taft St
Houston, TX 77019
713-529-6255
The Farm on Peach Creek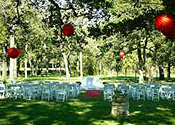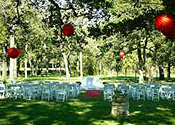 The Farm on Peach Creek -- Inexpensive party room in Houston 
Wedding parties up to 150 people are $1,700. It includes the Pavilion, Syler Hall (commercial kitchen and Cowboy Room), and use of  the grounds for up to 12 hours (until midnight). The Farmhouse can be rented for the day (12 hours) for an additional $150.
435 Peach Creek Rd.
Rosanky, TX 78953
830- 839-4442
512-304-5526

The Gardens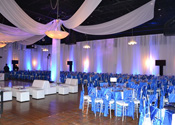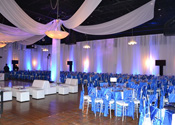 The Gardens --Affordable Wedding Venue Rental in Houston  
Wedding Packages start at $6,675.
12001 Beamer
Houston, TX 77089
281-481-0181
Kim Son Restaurant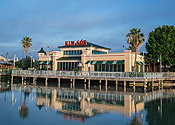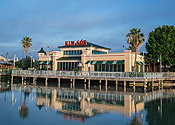 Kim Son Restaurant -- Affordable Wedding Site in Houston 
This Houston banquet hall offers many affordable choices on the catering menu.
12750 Southwest Freeway
Stafford, TX 77477
281-242-3500
kimsonsugarland@kimson.com
The Houston Parks and Recreation Department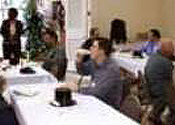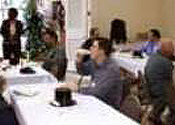 The Houston Parks and Recreation Department-- Inexpensive Wedding Venue in Houston, TX 
For an inexpensive wedding venue in Houston, try the Houston Parks department. It offers a variety of community rooms and park space to rent to rent out for a nominal fee.
713-247-3500.
Italiano's Restaurant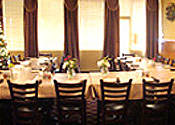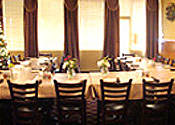 Italiano's Restaurant with Banquet Room near Houston    
Italiano's Restaurant has a banquet room with full catering services. Entrees on the catering menu are from $65 to $89 serving 20 to 25 people.
1960 Bypass Rd
E Humble, TX 77338
800-582-4696 and ask for Susie or Al
DISCLAIMER: All advice and wedding venue or vendor listings on this website are for informational and entertainment purposes only. We do not endorse any of the listed wedding vendors. We can neither guarantee the soundness of the vendors nor the advice. Be sure to check out any wedding vendor thorougly before choosing one.