Inexpensive Wedding Receptions in Maui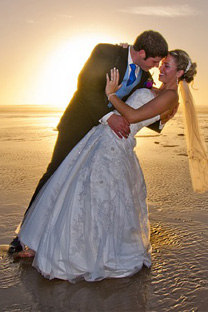 Some of the most affordable places to have a wedding reception are popular restaurants in Maui. Below, we describe several options and include pricing information.
Cost to Rent Banquet Halls in Maui
IO Restaurant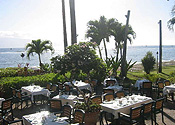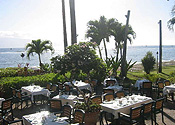 IO Restaurant -- Maui Wedding banquet hall
Per person menu prices range from $50 to $72 plus per person plus tax and tip.
505 Front Street
Lahaina, Maui, Hawaii
808-661-8422

Celebrations Catering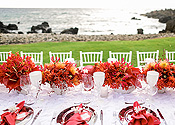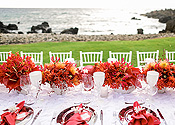 Celebrations Catering -- Cheap Discount Maui Wedding
Buffet dinners start at $40 per person.
900 Hali'imaile Road
Hali'imaile, HI 96768
808-572-4946
Gerard's Maui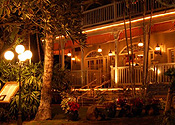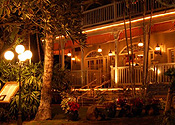 Gerard's Maui -- Banquet Hall in Maui 
The banquet hall is Maui serves groups of up to 150. Prices for complete dinners are $55 to $80 per person.
174 Lahainaluna rd.
Lahaina, Hawaii 96761
1-877-661-8939
genevieve@gerardsmaui.com
Leilani's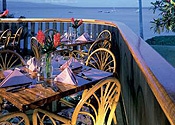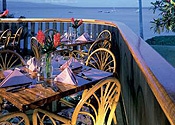 Leilani's -- Maui Wedding Reception
2435 Kaanapali Parkway Bldg. J 1
Lahaina, HI 96761
808-661-4495

Olowalu Plantation House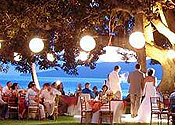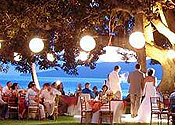 Olowalu Plantation House -- Maui Wedding Venue
Fees range from $2,750 to $5,000 depending on the day, the group size, and the season.
810 Olowalu Village Road
Lahaina HI 96761
808-667-5751

Mulligans on the Blue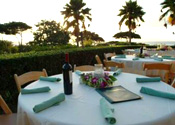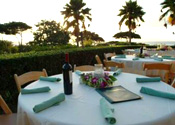 Mulligans on the Blue -- Inexpensive Maui Wedding Venue
The lunch buffet starts at $29.95 and the dinner buffet starts at $40 per person. Tip and tax are additional.
100 Kaukahi St.
Wailea, HI 96753
808-874-1131
Information: info@mulligansontheblue.com

5 Palms Restaurant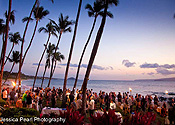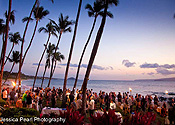 5 Palms Restaurant -- Discount Maui Wedding
This Maui wedding venue offers a dinner buffet menu for $65 a person for up to 200 guests. The buffet Brunch Menu is $25 to $35 per person for up to 100 guests. It's on the bottom floor of the Mana Kai Resort.
2960 S. Kihei Rd.
Kihei, Hi 96753
808-879-2607
Kathryn Freeman: 5palmsweddings@gmail.com

Maui Tropical Plantation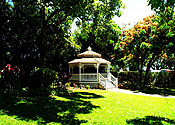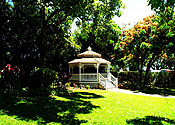 Maui Tropical Plantation -- Inexpensive Wailuku Wedding
This Wailuku reception hall offers dinner buffet menus starting at $32 per person. Lunch Buffet menus start at $22 per person.
1670 Honoapiilani Highway
Wailuku, HI 96793
800-451-6805
808-244-7643
salesmtp@hotmail.com

DISCLAIMER: All advice and wedding venue or vendor listings on this website are for informational and entertainment purposes only. We do not endorse any of the listed wedding vendors. We can neither guarantee the soundness of the vendors nor the advice. Be sure to check out any wedding vendor thorougly before choosing one.