Inexpensive Nashville Wedding Venues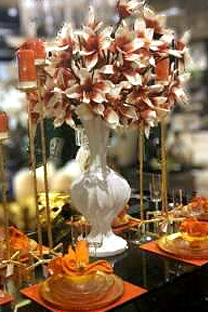 There are some surpisingly inexpensive wedding venues in Nashville. 
On this page we list wedding venues from parks departments, from restaurants, and banquet halls. And we list prices.
Cost to Rent a Nashville Banquet Hall
Riverbend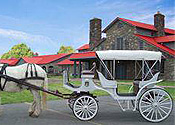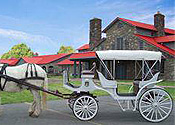 Riverbend -- Affordable Nashville Wedding Location
The rental fee for 150 guests is $2,500 for the full day rental. They offer all-inclusive wedding packages.
82 Rambo Rd
Fayetteville, TN 37334
931-492-0268
events@riverbendeventcenter.com
Cheeckwood Botanical Garden
Cheekwood Botanical Garden -- Inexpensive Nashville Wedding Venue
Garden rentals for ceremonies range from $700 to $1,400.
1200 Forrest Park Drive
Nashville, Tennessee 37205
615- 356-8000
877- 356-8150
info@cheekwood.org
Fantasy Hall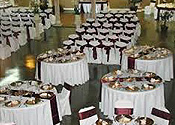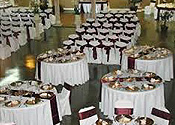 Fantasy Hall -- Affordable Wedding Site in Nashville, TN
his multi-use event facility is in Antioch, Tennessee. Rental rates include a portable mini-bar, tables and chairs, tablecloths, chair covers, China, silverware, glassware, and professional servers.
Rental facility rates are from $1,000 to $2,000. Catering menus start at $12.99 per person.
2332 Antioch Pike
Antioch, TN 37013
615- 945-3590
Big Ridge Recreation Lodge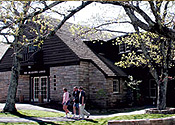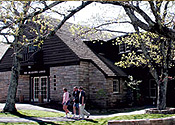 Tennessee Parks Department -- Very Affordable Nashville Banquet Hall  
Tennessee Parks department offers many very affordable wedding venues. Here are just some of the choices:
Big Ridge Recreation Lodge $40
Cedars of Lebanon Large Assembly Hall ($15 hr - 4hr min) $110
Cedar Forest Lodge ($15 hr - 4hr min) $ 110
Chickasaw Sagamore Lodge $ 121
Cove Lake Indoor Pavilion $108
Recreation Hall (1 hour - no kitchen) $20
Recreation Hall (1 hour - with kitchen) $ 25
David Crockett Meeting Room A (Main Dining Room) $175
115 Big Ridge Park Road
Maynardville, TN 37807
865-992-5523
Andrew Jackson's Home
Andrew Jackson's Home -- Nashville Wedding Chapel and Reception
You can rent the mansion and Tulip Grove Lawn for $2,000. Various rental and building facilities at the site range from $1,500 to $2,700 and can be used for ceremonies or receptions.
4580 Rachel's Lane
Nashville, TN 37076
615-889-2941

The Inn at Evan's Mill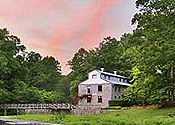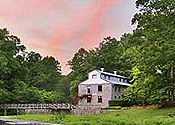 The Inn at Evan's Mill   
Without food service, the rental fee is $3,000 to $5,000. But if you have them cater it in-house, they greatly reduce or waive the rental fee, depending on your catering order. Moderately priced reception or rehearsal dinner menus start around $25. With the exception of the wedding cake, Evins Mill is the exclusive on-site provider of food & beverage service.
24 Office Drive
Crossville, TN 38555
931-484-6138
Belmont Mansion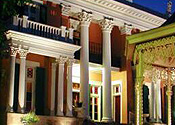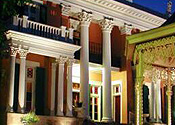 Belmont Mansion -- Nashville Wedding Reception Hall and Caterers    
Belmont Mansion offers evening wedding rentals on Fridays, Saturdays and Sundays. It is one of he most stately and opulent homes in the Antebellum South. Chairs, tables, linens, candelabras, kitchen facilities, a grand piano and ample parking are provided at no additional cost. Belmont says that its rates are very competitive with similar venues in the area. Fora reception only, the fee is $1,800. For a ceremony and reception, the fee is $2,300.
1900 Belmont Blvd.
Nashville, TN 37212
615-460-6589 office
615-305-2021
brandon.rich@belmont.edu
Cades Cove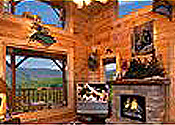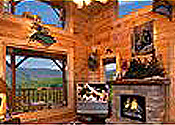 Cades Cove -- Inexpensive Nashville Wedding Venue    
This affordable wedding venue is part of the Great Smoky Mountains National Park.
Cades Cove Loop Rd.
Townsend, TN 37882
865-436-1266
The Timothy  Demonbreun House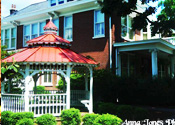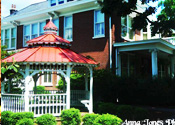 The Timothy Demonbreun House -- Inexpensive Nashville Wedding Reception    
The lunch buffet is from $22.50 a person and the dinner buffet is from $36 per person.
746 Benton Avenue
Nashville, Tennessee 37204-2208
615-383-0426
info@tdhouse.com
Springhaven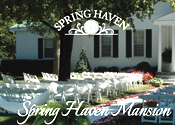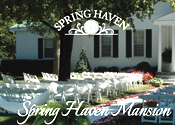 Springhaven -- Wedding Venue and B&B in Nashville    
This wedding venue bills itself as Nashville's only venue complete with overnight accommodations and private facilities for a wedding, reception, rehearsal dinner and bridal luncheon. Rates range from $3,500 to $22,000.
545 East Main Street
Hendersonville, Tennessee 37075
615-826-9702
springhaveninfo@comcast.net
The Red House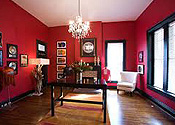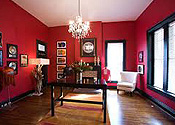 The Red House -- Tenn. Wedding Venue    
The Red House is a unique, yet affordable venue. This 130-year old home is decorated with rock and roll memorabilia. Prices range from $1,50 to $2,750 .
138 Third Avenue
North Franklin, TN 37064
615.435.3503
booking@ourredhouse.com
DISCLAIMER: All advice and wedding venue or vendor listings on this website are for informational and entertainment purposes only. We do not endorse any of the listed wedding vendors. We can neither guarantee the soundness of the vendors nor the advice. Be sure to check out any wedding vendor thorougly before choosing one.