New Jersey Wedding Reception Venues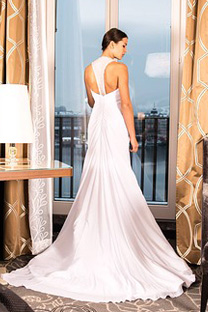 There are some very affordable wedding venues throughout New Jersey. For example the Camden County College rents for about $150 an hour.  If you want to have an all inclusive reception with food, one restaurant on our list charges under $25 per person. 
Park and rec facilities and clubs are other great banquet hall options that people often overlook. We list these and other great low cost venues on this page.
Cost of NJ Reception Halls
Camden County Boathouse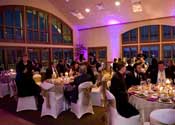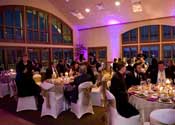 Camden County Boathouse -- Inexpensive catering hall in Pennsauken, New Jersey 
The four-story boathouse sits on the banks of the scenic Cooper River. This wedding venue, which features skyline views, can seat up to 200. Outside is a large deck.
7050 North Park Drive
Pennsauken Township, NJ 08109
856-661-3184
Pantagis Renaissance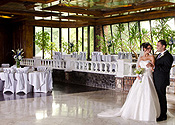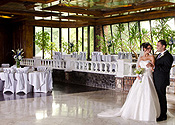 Pantagis Renaissance Inexpensive Wedding Location in South Plains, NJ 
The reception package for this NJ banquet hall is $48.95 per person. For a limited time, there is a banquet special of $38 per person. It covers: Cocktails, Champagne Toast, Hors D'oeuvres then Pasta a la Vodka Sauce followed by Mixed Greens Salad and an Entree. It also includes a five-hour open bar with premium liquor, wedding cake and deserts, centerpieces, and an on site chapel.
250 Park Ave
Scotch Plains, NJ 07076
908-322-7726
Nuno's Pavilion Restaurant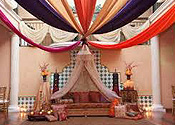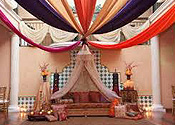 Nuno's Pavilion Restaurant--Inexpensive Wedding Restaurant with a banquet hall in Linden, N.J.
300 Roselle St.
Linden, NJ 07036
908-925-2544
Anthony Michael's Catering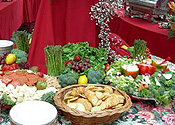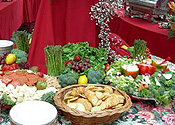 Anthony Michael's Catering--Medford, New Jersey wedding Reception  
(This price does not include a wedding banquet Hall. You have to find that separately) It offers an extensive wedding banquet buffet menu not including hor derves $19 a person. Ask for the regular buffet, not the wedding buffet menu, which is $55.
P.O. Box 368
Medford , NJ 08055
856-346-8979
Cateringamc@comcast.net
The Woman's Club of Maplewood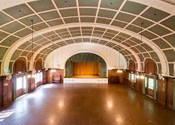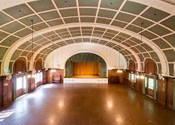 NJ wedding venues inexpensive -- Community Room for Rent in Woman's Club of Maplewood 
N.J.The Woman's Club of Maplewood rents for $900 (7 hours) plus incidentals.
60 Woodland Road
Maplewood, NJ 07040
973-762-9119
The Haddon Fortnightly Club House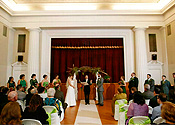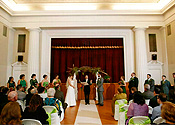 The Haddon Fortnightly Club House--Historic NJ Wedding Venue   
The beautiful and affordable new Jersey wedding venue clubhouse was built in 1857 by the Methodists. It's at the corner of Grove Street and Kings Highway East in Haddonfield. In 1922, The building was purchased by the Civic Association for town meetings.
301 Kings Highway East
Haddonfield, New Jersey 08033
856-428-9040.
Loew's Jersey Theatre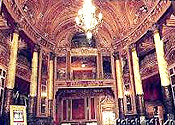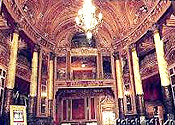 Loew's Jersey Theatre -- Inexpensive Wedding Venue in New Jersey    
This New Jersey reception hall is designed can host all sizes of weddings.
54 Journal Sq.
Jersey City, NJ 07306
201-798-6055
Camden County College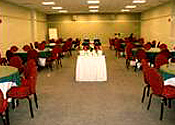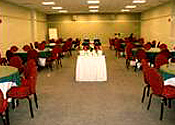 Inexpensive wedding venue in NJ  at Camden County College  
It costs $150 an hour to rent the conference center. That includes the theater, banquet room, and lobby. If you just want to rent the banquet hall, it only cost $50 per hour. Luncheon catering starts at $8.50 a person. Buffets are from $12.50 a person.
601 Cooper St.
Camden, NJ 08102
856-968-1309
The Appian Way Restaurant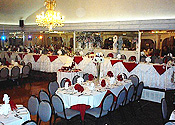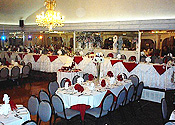 The Appian Way Restaurant -- Cheap Wedding Rental Hall in Orange, New Jersey
The banquet menu is $16.95 t0 $21.95 a person.
619 Langdon St.
Orange, N.J.
973-678-0313
King's Grant Open Space Association Banquet Hall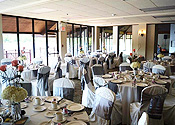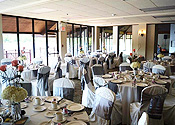 King's Grant Open Space Association Banquet Hall -- Affordable banquet hall in Marlton, NJ  
50 Landings Drive
Marlton, NJ 08053
856-983-6080
info@kingsgrantosa.org www.kingsgrantosa.org

DISCLAIMER: All advice and wedding venue or vendor listings on this website are for informational and entertainment purposes only. We do not endorse any of the listed wedding vendors. We can neither guarantee the soundness of the vendors nor the advice. Be sure to check out any wedding vendor thorougly before choosing one.