Inexpensive Northern Connecticut Wedding Venues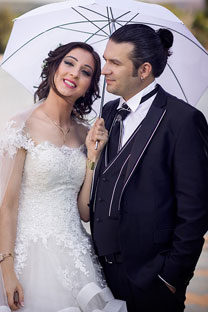 Connecticut couples are lucky to have so many beautiful and historical wedding venues nearby, which are surprisingly affordable. For example, you have a gorgeous view of the forest if you have your wedding at the Crystal Peak banquet hall, which offers catering packages from $59 a person. 
If your budget is more modest, you might try Whicham Park, which offers banquet hall rentals for $600. You can then self cater or find an inexpensive caterer. We list several restaurants that offer fantastic deals for outside catering or onsite wedding receptions.
Inexpensive Wedding Venues, in Hartford, Ct, Manchester, CT, Winchester CT and other cities
Crystal Peak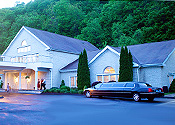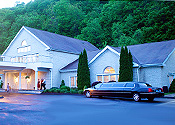 Crystal Peak -- Inexpensive wedding location in Winchester, CT
This inexpensive Winchester Connecticut wedding venue offers wedding packages from $54 to $69 per person . It includes unlimited hand passed Hors d'oeuvres, salad, freshly baked dinner rolls, choice of four entrees for sit sown Meals or a buffet, coffee, tea, Champagne toast, and a four hour premium open bar.
164 Torrington Road, "Old Route 8"
Winchester, CT 06094
860-379-7999

Wicham Park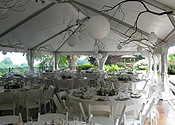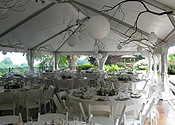 Wicham Park -- Inexpensive St. Petersburg Wedding venue
At this inexpensive Manchester, CT wedding venue the fee for the the Wedding ceremony only is $600 (facility rental) to reserve the Cabin Garden for ceremonies up to 150 guests, $400 for the English Garden for up to 150 guests.
All other Garden sites are $350 for up to 150 people. Additional fees apply for larger groups. For 2011 prices range from $2,950 to $3,550 for a reception and ceremony.
1329 West Middle Turnpike
Manchester, CT 06040
860-528-0856
www.wickhampark.org
Georginas Banquets
Georginas Banquets -- Affordable Wedding Recetpion in Bolton, CT
Buffets start at $23.95 per per person for a five-hour function at this Italian Restaurant. Even if you order the luxury wedding package, it's only $64.95, which includes a four-hour open bar, wedding cake, passed Hor D'oeuvre, and even a desert bar.
275 Boston Turnpike
Bolton, CT 06043
860-647-0345
Marco Polo Restaurant & Banquet Facility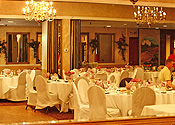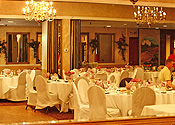 Marco Polo Restaurant & Banquet Facility -- Inexpensive Banquet Hall in East Hartford, CT
For this affordable wedding venue in Hartford, CT Wedding reception menus start at $23 a person.
1250 Burnside Avenue
East Hartford, CT 06108
860-289-2704

Aqua Turf Club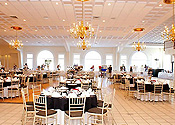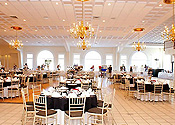 Aqua Turf Club -- Affordable Wedding Venue in Plantsville, CT
Aqua Turf Club is a relatively inexpensive wedding venue in Plantsville, CT This banquet facility is set on 35 acres. It can hold up to 2,000 guests!
556 Mulberry Street
Plantsville, CT 06479
860-621-9335
Rocky Neck Pavillion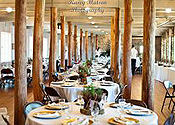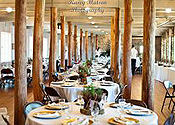 Rocky Neck Pavillion - Inexpensive Wedding venue in Northern Connecticut
The Rocky Neck Pavilion wedding venue in northern, CT its atop a rocky bluff with views to Long Island Sound. The impressive cobblestone structure has working fireplaces and native wood pillars. The second floor of the Pavilion is available for receptions, private parties, Deluxe Buffet Menu $23.95 per personeminars and conferences. The capacity is 425 people. The rental fee is $2,650 for 250 people or fewer and $4,050 for more than 250 people. All picnic shelters are available to rent at $220 per day.
244 W Main St.,
Niantic, CT 06357
860-739-5471
1-877-668-CAMP (2267)
Manchester Country Club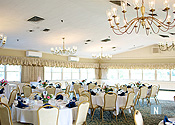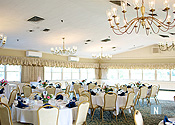 Manchester Country Club
This Manchester, CT wedding facility can seat up to 165 guests. Delux Buffet Menu from $23.95 per person
305 South Main Street
Manchester, CT 06040
860-646-0103
The Stonington Historical Society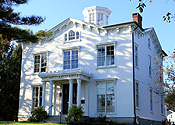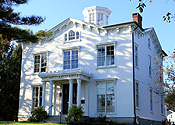 The Stonington Historical Society -- Inexpensive wedding venue in Stonington, CT
$1,500 for an event up to five hours not including set up time. The fee for very brief events at the Stonington Historical Society wedding ceremony site: $100 minimum (for less than one hour) for short ceremonies, wedding photography, and other approved uses that are not catered and do not require set-up. For each additional hour or part thereof: $100 per hour.  The first floor can host a reception of up to 50 people. 
P.O. Box 103
Stonington, CT 06378
860-535-8445

Gwyn Careg Inn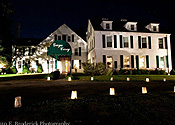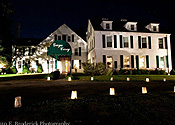 Gwyn Careg Inn -- Inexpensive Historic wedding venue in CT
The historic Gwyn Careg Inn was built in 1760. Wedding Menu packages start at $55 a person.
68 Wolf Den Road
Pomfret Center, CT 06259
860-928-5018

White Memorial Conservation Center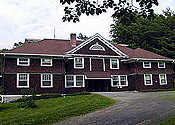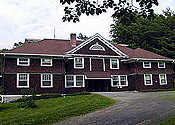 White Memorial Conservation Center -- Afordable Banquet Hall in Litchfield CT
80 Whitehall Road
P.O. Box 368
Litchfield, CT 06759
860-567-0857 E-mail:
info@whitememorialcc.org

DISCLAIMER: All advice and wedding venue or vendor listings on this website are for informational and entertainment purposes only. We do not endorse any of the listed wedding vendors. We can neither guarantee the soundness of the vendors nor the advice. Be sure to check out any wedding vendor thorougly before choosing one.