Inexpensive Wedding Venues in Santa Barbara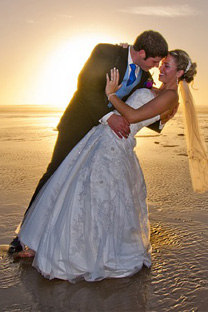 Santa Barbara, California is a very expensive city, but there are affordable places to hold weddings and special events. For example, you can rent an Ellings park facility for as little as $600. Below we list some affordable wedding venues.
Prices for Santa Barbara Banquet Halls
Santa Barbara Zoo Gardens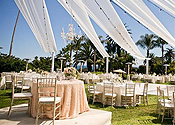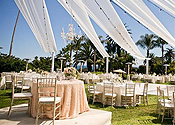 Santa Barbara Zoo Gardens -- Inexpensive Wedding Venues Santa Barbara
There is a site fee of $4,000 per event.
500 Niños Drive
Santa Barbara, CA 93103
805-845-1296

Gainey Vineyard
Gainey Vineyard -- Inexpensive banquet hall in Santa Barabara
Site fees range from $2,500 to $6,000.
3950 East Highway 246
Santa Ynez, CA 93460
805-688-0558
888-424-6398
Ellings Park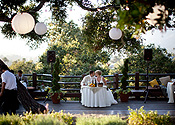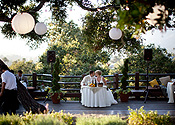 Elings Park -- Affordable Wedding Recetpion in Santa  Barraba
Rates range from $600 to $2,400 depending on site and day.
1298 Las Positas Road
Santa Barbara, California 93105
805-569-5611
Santa Barbara Polo & Raquet Club
Santa Barbara Polo and Racquet Club -- Inexpensive Banquet Hall in Carpinteria
The site fee is $3,500.
3375 Foothill Road #1200
Carpinteria, CA 93013
805-684-6683

Rincon Beach Club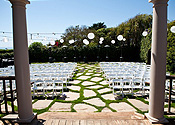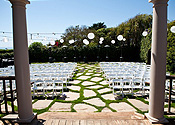 Rincon Beach Club -- Affordable Wedding Venue in Santa Barbara
Ceremonies range from $1,000 to $1,950.
3805 Santa Claus Lane
Carpinteria, CA 93013
805-566-9933
Riviera Mansion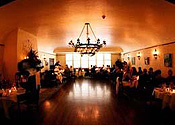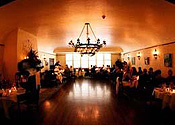 Riviera Mansion - Inexpensive Wedding venue in Santa Barbarao
Rates range from $2,000 to $3,000 for the site rental with $75 - $148 per person for the buffet.
1332 Santa Barbara Street
Santa Barbara, CA 93101
805-966-0853x11
Chrissy@RivieraMansionWedding.com
Cabrillo Pavilion Arts Center
Cabrillo Pavilion Arts Center
Rental fees $3,438 for residents and $3,893 for non-residents.
1118 E. Cabrillo Boulevard
Santa Barbara, CA 93103 Rental Inquiries:
805-897-1983
Adamson House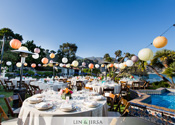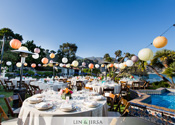 Adamson House -- Inexpensive wedding venue in Malibu, Ca
There is a flat site fee of $7,000.
23200 Pacific Coast Highway,
Malibu, CA 90265
310-456-8432

DISCLAIMER: All advice and wedding venue or vendor listings on this website are for informational and entertainment purposes only. We do not endorse any of the listed wedding vendors. We can neither guarantee the soundness of the vendors nor the advice. Be sure to check out any wedding vendor thorougly before choosing one.