Inexpensive Connecticut Wedding Venues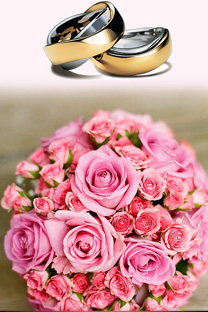 Connecticut has many beautiful and historical wedding venues nearby, that are affordable. We list several restaurants that offer fantastic deals for outside catering or onsite wedding receptions.
The ultimate affordable venue has to be Camden County College Conference Center. You can rent the whole place for $400 and then pay only $12.50 per person for catering!
For inexpensive wedding venues in Hartford, CT, Manchester, CT, Winchester CT, and other cities in Northern, Connecticut, visit: Northern Connecticut Wedding Venues.
Cost of Renting CT Banquet Halls
Camden County College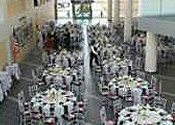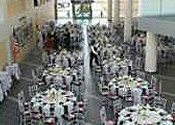 This venue is the perfect example of why colleges and universities can be excellent and affordable wedding and event locations.
It costs $150 an hour to rent the entire conference center. That includes exclusive use of the theatre, banquet room, and lobby. If you just want to rent just the banquet hall, it only cost $50 per hour. Catering is also very inexpensive. Luncheons are from $8.50 a person. Buffets are from $12.50 a person
601 Cooper St.
Camden NJ 08102
856-968-1309
www.camdencc.edu
Pilgrim Monument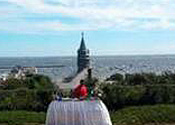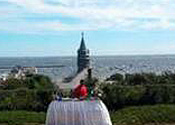 You can rent the grounds of the historic Pilgrim Monument Provincetown Museum.
It has expansive views of Provincetown &  the harbor. For daytime Events, it costs $550 to $2,750 for the facility rental depending on the number of guests. If your event is longer than three hours, there is an additional charge of $150 an hour. Rental for evening events is  $2,500. Evening events have to be over by 11:00 pm. 
1 High Pole Hill Road
Provincetown, MA 02657
508-487-1310
Waveny House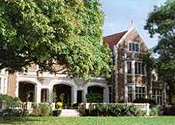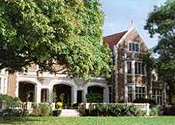 Waverly House 
The rental fee is $1,500 for  facility rental of the Waveny House, the patio and lawn for 10 hours on Fridays, Saturdays or Sundays.
677 South Avenue
New Canaan, CT 06840
203-594-3600

The Seasons Banquet Facility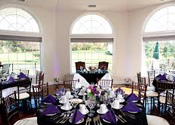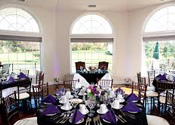 The Seasons Banquet Facility  
This banquet facility in CT has recently been rennovated. The dinner buffet is $45.95.
37 Harrison Rd.
Wallingford, CT 06492 Phone:
203-269-6023
DISCLAIMER: All advice and wedding venue or vendor listings on this website are for informational and entertainment purposes only. We do not endorse any of the listed wedding vendors. We can neither guarantee the soundness of the vendors nor the advice. Be sure to check out any wedding vendor thorougly before choosing one.